CURRENT Altered States Guitar Collection
My name is Greg M Atkin and a while back I had a question. What would a electric guitar sound like if I found a way to generate two
pure
&
fundamental
timbre effects and combine them in one guitar? So I persued the idea and after much thought, I worked with master guitar builder Joe Donahue to make the first Altered States technology based guitar using the new AS 3D bridge design. (see photo of the first ASG prototype we call the purple guitar) Hear the new Altered States Guitar made by master builder Pavel Maslowiec. Musical performance by Carl Verheyen (Supertramp & Carl Verheyen Band). (Listen to the sound sample & video)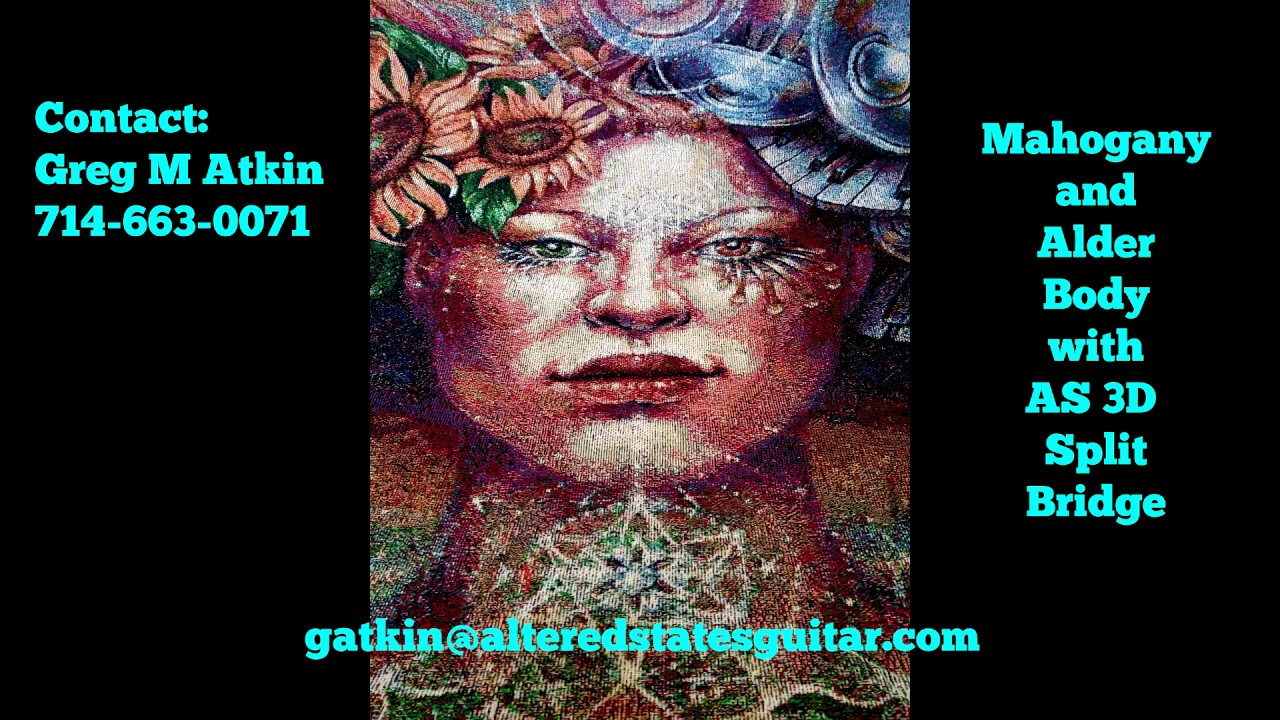 The first guitar ever built with the Altered States technology is what we call the purple guitar. The purple guitar features a unique offset body, custom head stock shape and C to soft V neck profile that was inspired by shapes developed in the 1970s by well known guitar tech and maker Ted Newman Jones (TNJ). TNJ was the guitar tech for Keith Richards and the Rolling Stones band for over five years in the early to mid 1970s.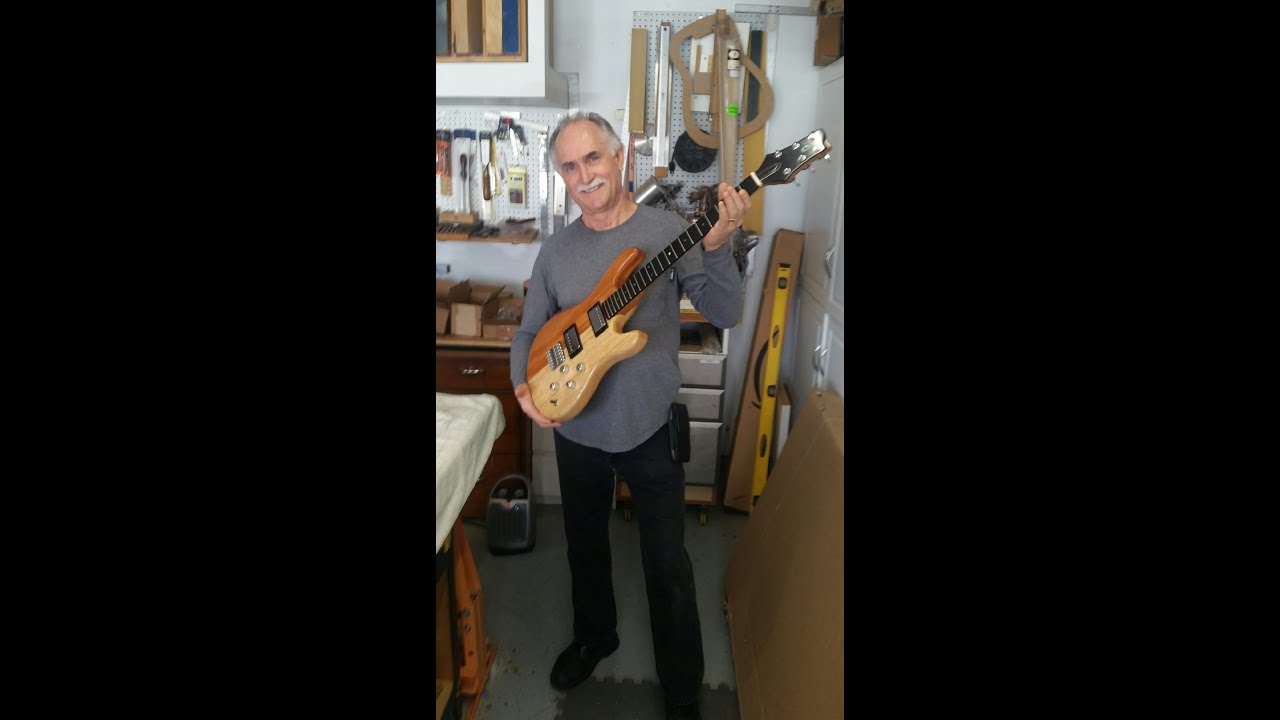 Listen to the slide show video above to hear the Altered States Guitar built by Joe Donahue. This recording is played by guitarist Carl Verheyen (Supertramp & Carl Verheyen Band).
Built by Pavel Maslowiec Guitars
SPECIFICATIONS:
SCALE - 25.5" BODY - Upper bout: Mahogany BODY - Lower bout: Alder NECK & FRET BOARD - One piece solid Mahogany TRUSS - Traditional Fender FB RADIUS - 12" NECK SHAPE - C NUT WIDTH - 1 5/8" (Bone) AS BRIDGE - Altered States fixed: String through body HEAD STOCK - Pavel 6 on a side NECK PICKUP - Fred Stuart low impedance mini humbucker BRIDGE PICKUP - Fred Stuart low impedance Std humbucker FINISH - Hand painted burst with nitro TUNERS - Schaller original F series ELECTRONICS - 1 volume (CTS) & 1 tone - 22uf SWITCH - 3 way INLAY - Shell
Built by Joe Donahue (J Donahue Guitars)
CURRENT NEWS!!
This J Donahue Guitar built instrument is going on tour for four months with virtuoso guitarist Mike Keneally and the Zappa Band. Beginning in August 2021, the Zappa Band will be touring with King Crimson and the California Guitar Trio. The first shows begin in early August in California. Tickets on sale now!
SPECIFICATIONS:
SCALE - 25.5" BODY - Upper bout: Mahogany BODY - Lower bout: Swamp Ash NECK - Rev. cut lamination: Roasted Maple/Mahogany center TRUSS - Dual action FRET BOARD - Ebony FB RADIUS - Compound 10" to 12" NECK SHAPE - C to soft V NUT WIDTH - 1 11/16" (Bone) AS BRIDGE - Altered States fixed 3D: String through body HEAD STOCK - AS custom 3 on a side PICKUPS - Fred Stuart low impedance humbuckers with split FINISH - Hand oiled TUNERS - Hip Shot locking ELECTRONICS - 2 volume/push pull (CTS) & 2 tone (Bourns) SWITCH - 3 way - 33uf INLAY - Abalone